Backgammon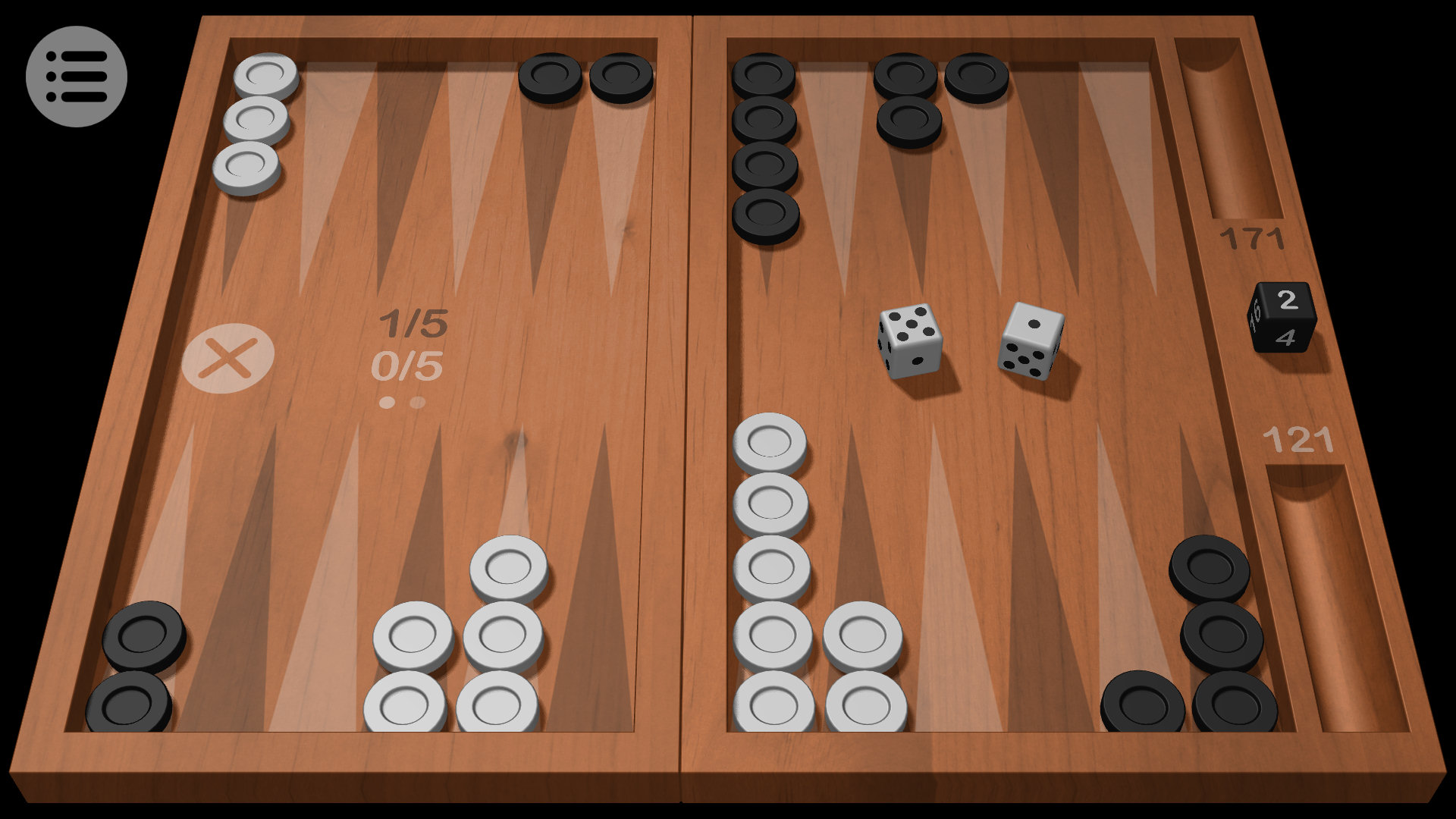 Available on:

Backgammon is a game of luck and skill that has been entertaining millions of people throughout the world for centuries.
It is played by two people on a board consisting of 24 triangles called points. Each player has 15 checkers, which are moved according to the roll of the dice. The first player to bear off all of his checkers wins the game. The complete rules of Backgammon are available at Backgammon Galore.
Features:
Global player rating
Advanced Artificial Intelligence engine
Local 2-Player mode
Match playing
Doubling cube
Pip counter
Crawford rule
Online play - coming soon
No ads, no special permissions
Supported Platforms:
Android 5.0 or later
Kindle Fire
Help:
For support, questions or comments please contact us at:
© 2003-2020 Odesys LLC. All rights reserved.
All trademarks are property of their respective owners.